Calendonian Road
Colloquially more popular as the "Cally", The Caledonian Road runs about a mile and a half north-south through the London Borough of Islington. It connects North London, starting at Camden Road near the junction with Holloway Road, and central London's Pentonville Road in the south. The street is mostly residential from Camden Road until
Caledonian Road
tube station. The first residential buildings on Caledonian Road were Thornhill Terrace built in 1832. Including students accommodations, many new residential developments are being made around the station. Near the bridge carrying the North London Line and just south of the station situated is the Pentonville Prison. South of here, the road is mostly lined by a wide variety of shops and cafes including several Ethiopian restaurants. This area is quite poor compared to the north end and the shops serve both the council estates bordering the road and the more affluent Barnsbury area adjacent to the east, mostly Georgian terraces. More trendy shops and restaurants that have appeared in recent years because of the King's Cross Central developments are located south of the Regent's Park area where there is the Thornhill Bridge. Housmans Bookshop, specialist radical book and magazine retailers established in 1945, can be found here at No.5, as well as the offices of Peace News and the small anarchist organisation London Greenpeace, the people behind the McLibel Trial. Calendonian Road was chosen as a typical London example of an hour long episode The Secret History of Our Streets, a 2012 BBC and Open University co-production.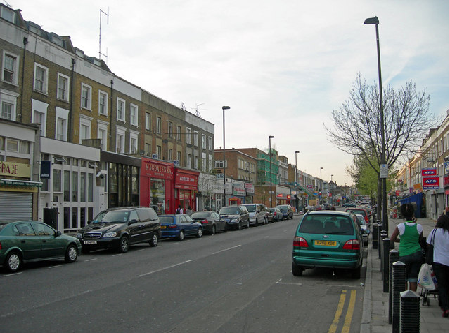 With all these residential developments, there are not much of an out-of-the-box options of entertainment here, except for the drop dead gorgeous and incredibly sexy Calendonian Road
London Escorts
. The residents of this area are very much fond of these ladies and it is a great delight to the residents to have the company of these ladies when they are exhausted of the daily life activities and monotonies of their regular life!