Articles, blogs and text - don't believe it!
Content is for customers. But sometimes other special interest groups influence it also.
Google rules about SEO restrict the content on our website and due to the copying of our content by jealous competitors we have to change our original content all the time. "Its just part and parcel of being the market leader" says Amanda, manager. All of our innovative ideas get copied by the gangsters and manipulated by the losers who just spend their time to disrupt their competitors rather than making their businesses stronger. Of course we love to make original content.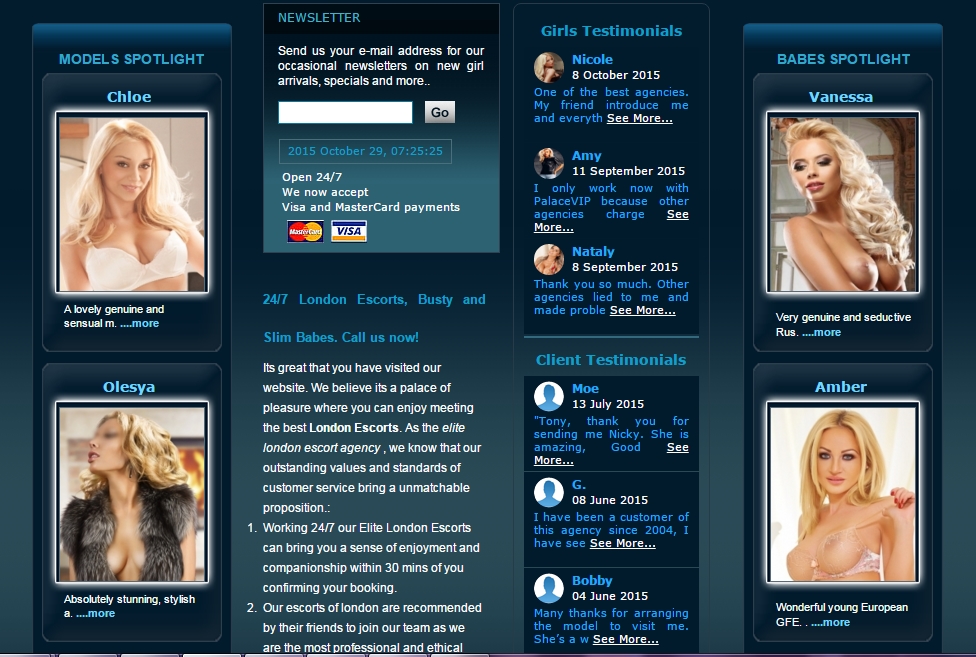 It's just possibe that we make up some things just for the purpose of content for SEO and not because it's good business for our clients. But because google allows our competitors to affect our business when they copy our original content. And so to fill the new content requirements and freshly added, we need to create our content and sometimes it's more relevant to google than to our clients. Our clients just want to see hot girls. They dont care about most of the text on our website. So please don't think you can automatically believe our text content, articles and blogs. Its often there just for SEO.
Legal use of this escort website
Visitors to this website agree to these terms and conditions are applicable to all the users of the website. For any 24/7 contact method used whether, by SMS or email or what's app or telephone calls or face to face meetings, these terms and conditions also apply. These terms and conditions also apply to the members or non-members seeking booking services from us, the escorts 24/7 agency.
Use of this escort website or any type of communication material is subject to the agreement of these conditions:
It is agreed that PalaceVIP only makes bookings and we do not control or influence girls to conduct any activity other than keeping the appointments we make for them. The girls and clients have free choice to continue a booking at the time of the meeting. There is no cancellation fee should they decide to cancel the booking.
It is also agreed that all forms of contact and communications with this website or any staff of the agency are nothing more than an inducement for a booking and are not an inducement for any other type of service from either a girl or from the agency.
If you don't agree with these terms then please leave this website now. And please do not contact us.
Use of this website is restricted to people over the age of 18. If you are under the age of 18 please leave this website now.