Economic Outlook, Industry new entrants in Chelsea
Over the last 5 years the steady decline in domestic consumption in the UK has been magnified within this elite escort industry where they provides an booking service and as such drops in business have reached as much as an 80% reduction since 5 years ago.

Many agencies struggle and many have disappeared altogether. Some alledge a new entrant such as Chelsea Cloisters Managers have appeared in the market. But the economic factors driving the industry are prevailing and most of these new entrants have failed to recognise they were entering an industry in decline. They usually leave the market after a few short months.

The life cycle the industry is at now, is a more mature stage with having had 10 years of open to Europe. The surge of new Europe coming to Londons Chelsea Cloisters is over albeit now just a trickle or indeed its over. And it seems now to be replaced by a middle eastern flood.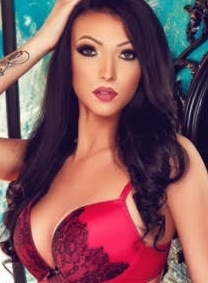 ,


Now directly influenced by economic conditions of the broader economy the steady decline of the escort industry will continue year on year. The same factors that caused economic near collapse for Europe before the burst of credit are still existing. Everyone thought the EU ideals were the saviour and are now realising the original problems in Europe are still a real and an underlying clear and present danger. These problems were never solved. They were just ignored while everyone was enjoying the ride on the credit fuelled merry-go-round of the great Credit Circus.

The slow decay of Europe has returned. And all the options have now been exhaustively pursued except for the final option of fixing the rotten culture of corruption and selfishness.

We believe that this decline will continue unabated. As no on has the motivation or indeed the power to fix the problems that have existed for more than 1 hundred years in Europe. Being still part of Europe experiment, the UK has not power to change the basics that gave it a decline for the last 50 years. And gave rise to the false hope of the EU experiment.

The industry therefore needs to prepare for consolidation and no doubt present participants will leave the market to seek opportunities in other industries.