How to make our Elite London Escorts date successful !
We all know that models are not just pay for sex workers; they can also be hired for other purposes like dating and companionship. If you ought to hire a gorgeous Elite Escorts model for dating and companionship, do you know the proper dos and don'ts when dating models? Can you make her happy all throughout the time? What are the things you need to do and what are the things you don't need to do? Are you well versed and knowledgeable enough about proper dating and companionship? Why not take a look at these very helpful dating tips and tricks presented to us by Palacevip.com and make that date not just successful but very triumphant.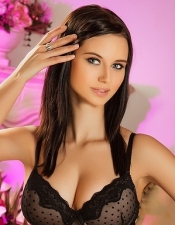 Mistakes to avoid when dating models…
1. Do not flash all your gold and diamonds – make sure that you do not flash or wear all your gold and diamonds all at once. Sure those jewelries can be a sign of wealth and power but wearing them all will look like you're a trying hard and very social climber man. Wear elegant pieces and stay away from bulky chains and bracelets because you don't need to show them all.
2. Do not flash all your cash money – it is also better not to put out or bring out all your cash money when paying bills or purchasing something. Remember that not all girls are just after your money, some of them might appreciate you being respectful and decent rather than your thick heavy pockets.
3. Avoid super long conversations – it is wise not to talk and talk over and over again until your mouth gets tired. Many girls don't want too long conversations not until your close enough to be tagged as friends. Start with little talks and remember not to bring up anything about past relationships, why did she choose this job and previous customers. These topics are considered to be off guard and will just put your date into shame.
4. Avoid being too possessive – do not be possessive on your first date and the succeeding ones. Remember that you don't have the right to check her schedule all the time, check her things; borrow her cellular phone and so on. It is always a rule that business should remain as business and personal feelings should be away from it at all times. If you wanted to court her, take it outside your paid date.
5. Be respectful and professional – these girls are only here to do their job, remember that not all of them wants to date you but they will being a professional worker so it is a must to respect them as much as they would respect you. Be nice at all times and practice sensitivity utmost to ensure a wonderful professional model date.
Dating a model is not challenging nor hard to imagine, you just need to be prepared and knowledgeable enough to carry out things right.