Book Morena
Morena a Brasilian based in South Kensington, a Brunette - ID 4599
Thank goodness for Latin models like Morena. Young sexy and crazy fun. This real age 20 latino young girl is special.

If you want a latin girl then this one is the one to choose. She is really having fun. And she really wants you to be happy. Cute and cuddly, clients describe her. Beautiful company and lovingly attentive. Morena is gentle and kind and trusting. A fresh change from the usual paranoid and hardened latin type of girl that often visit London.

PalaceVIP appreciates that girls from all over the world come to us because we have a reputation for being fair. Sometimes girls get angry with us because we dont let them so easily get away with their sometimes selfish and unrealistic expectations. But most girls, like 75% will tell you that we are the best agency.

Sometimes it takes us a few days to discover if an escort is good and sometimes it takes a few weeks. Feedback is very important to us. Morena is a girl that you can relax and have fun with. Completely natural. A latin joy.
Vote For Me


My Video
My Photos
My Selfie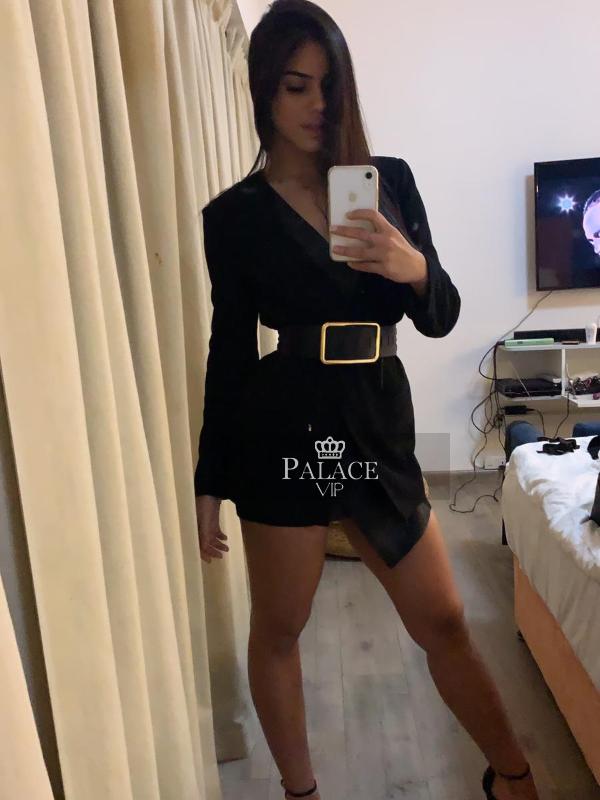 Legal use of this escort website
Visitors to this website agree to these terms and conditions are applicable to all the users of the website. For any 24/7 contact method used whether, by SMS or email or what's app or telephone calls or face to face meetings, these terms and conditions also apply. These terms and conditions also apply to the members or non-members seeking booking services from us, the escorts 24/7 agency.
Use of this escort website or any type of communication material is subject to the agreement of these conditions:
It is agreed that PalaceVIP only makes bookings and we do not control or influence girls to conduct any activity other than keeping the appointments we make for them. The girls and clients have free choice to continue a booking at the time of the meeting. There is no cancellation fee should they decide to cancel the booking.
It is also agreed that all forms of contact and communications with this website or any staff of the agency are nothing more than an inducement for a booking and are not an inducement for any other type of service from either a girl or from the agency.
If you don't agree with these terms then please leave this website now. And please do not contact us.
Use of this website is restricted to people over the age of 18. If you are under the age of 18 please leave this website now.