London escorts: To join or not to join an escort agency !
If you are an Escort model that is caught up in between deciding whether to join or not UK model agency, then you must be in a very big trouble? But thinking about different consequences can sometimes be not enough to finally make you decide whether to have it individually or make it under a company. To help you decide whether to join or not to join an agency, why don't you reflect on these facts given below and make a delightful thinking amidst all your needs.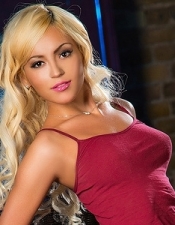 Disadvantages of joining a model agency-
1. Rules – you need to follow strict rules whether diligence on meeting up with yours clients, certain weight and statistics to abide, as well as proper manners and right conduct. If you are not comfortable following RIGHT rules, then you can always opt to make it independently to prevent such misunderstandings.
2. Percentage on your earnings – you also need to bear in mind that a percentage of your total earnings will go in to the company. If you are earning 800 pounds a night, then a fraction of it will go into the company therefore you cannot have the whole 800 pounds all yours.
3. Reputation of the agency – one important thing that you also need to consider is the reputation of the company; remember that not all companies are humane enough to do Good Samaritan act all the time. Others are totally difficult to deal with thus adjusting with them may be necessary.
Advantages of joining a model company-
1. Instant marketing of your services – if you ought to join model companies, advertising problems and marketing dilemmas are instantly out on your way. You don't have to deal with them anymore because the company will do all these things for you.
2. Stable reputation – one of the great things you can benefit from joining a model company is the reputation of the company. If the company is established well enough, expect that tons of customers will be booking every day.
3. Pay check then you're done – here you don't need to set an appointment with the client personally or even to call and persuade them just to try your escorting services, if you join agencies or companies, all you need to do is to work then get your pay check.
4. Security – peace of mind and paramount security is also not a problem with regards to joining these girls companies. Rest assured that all services and transactions made inside the company are tagged as secured and safe to perform.
As with the things to join or not to join agencies or babe companies, it is really up to you. Should you decide to be an independent one, make sure that you are a well abiding citizen of the state to uplift your chosen profession, on the other hand if you chooses to be under a name or one roof of a company, be sure to follow rules strictly as it will be for a better you and for a more successful company.